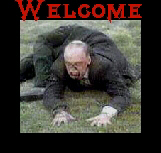 Night of the Living Dead (1990)
Contrary to what others say, I love this remake. I think Tom Savini did and excellent job, and I actually like the ending better than the ending of the original! The original will always be an extremely important breakthrough, but I truly think that this remake did it justice.
Facts:
1990
Directed by Tom Savini
Written by George A. Romero
Cast:
Tony Todd as Ben <Tony has also appeared in the Candyman movies (including the upcoming part 3), The Crow, Lean on Me, and Wishmaster>
Patricia Tallman as Barbara <Patricia was also in Knightriders, Army of Darkness, and Monkey Shines>
Tom Towles as Harry <Tom is also from Doctor Doolittle (!), The Prophecy 2, Henry: Portrait of a Serial Killer, and The Pit and the Pendulum (Full Moon).
McKee Anderson as Helen <McKee was also in Mirror, Mirror>
William Butler as Tom <William was also in Leatherface:Texas Chainsaw Massacre 3, Watchers 4, Friday the 13th Part VII, Spellcaster, Ghoulies 2, and Terror Night>
Kate Finneran as Judy Rose <Kate was also in You've Got Mail>
Bill Moseley as Johnnie <Bill was also in Evil Ed, Pehysteria 3, Army of Darkness, Honey, I Blew Up the Kid, The First Power, Silent Night Deadly Night 3, The Blob (remake), and Texas Chainsaw Massacre 2 (as chop top!!!)>
Heather Mazur as Sarah
Pat Reese as The Mourner
Pat Logan as Uncle Rege
Bill Cardille as TV Interviewer <Bill (Chilly Billy) has also appeared in the original NOTLD as a field reporter, and is the father of Lori (Day of the Dead) Cardille.
Most info taken from the Internet Movie Data Base
Links:
Merchandise:
You can but Night of the Living Dead '90 new for $8.99 at Reel.com
You can buy the original NOTLD new for $7.99 at Reel.com
You can buy movie posters from both at Rick's Movie Graphics
Fan Sites:
The Best site for Romero's Deads:

New zombie site that's lots of fun!!:

Best site for ALL zombie movies: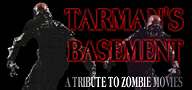 Site by the little girl from the original NOTLD:

Tom Savini's Official Site: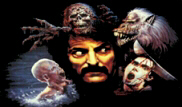 Takes you to Patricia Tallman's fan site:

Takes you to Bill Cardille's fan site:

Click on the welcome sign below to view and use the full set I created for the Night of the Living Dead remake