January 1999 NYC Fangoria Weekend of Horrors
What a thrill! This was my first real movie convention. The only other convention I had been to prior was a comic convention to meet Wendy and Richard Pini. My main priority here was to meet the cast of Day of the Dead. Terry Alexander (John) from Day had to cancel though, which sucked, but the weather was bad. The other cancellation, which I took real hard, was Adrienne Barbeau. She's my favorite actress, and I was so looking forward to meeting her. My problems with the convention, though, mainly centered on the fact that I didn't think much of the way it was run. Say you watched the cast of Day of the Dead do the Q & A then had to go line up to meet them. Well, while you are waiting in line for their autograph, Gene Simmons is doing Q & A, and by the time you get done with Day of the Dead, you go back to the conference hall to see Gene Simmons, and they won't let you meet him, because you were not in your seat because you were waiting in line to meet Day of the Dead! I wasn't horribly disapointed in that I love Gene Simmons, but he wasn't a priority to me at the convention. But that upset a lot of the others. Other celebrities at the convention were Dario Argento, whom I gave up seeing, because there were sooo many people there to see him, and I was exhausted by the time he was going to be appearing, Andrew Divoff of Wishmaster, and the Troma Team.
Day of the Dead: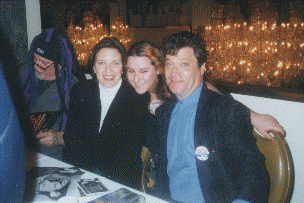 From left is Gary Klar (Steele), Lori Cardille (Sarah), me, and Joe Pilato (Rhodes) of Day of the Dead. This moment was one of the biggest thrills of my life! They were all so sweet and wonderful! It was definitely a dream come true.
Lori's Link: http://members.tripod.com/tamarchive/lori.htm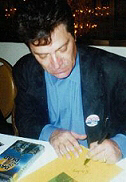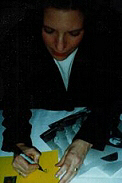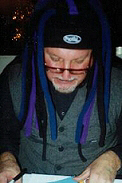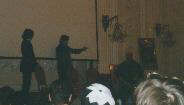 Recreating the "Sit down, lady!" scene.
Kane Hodder: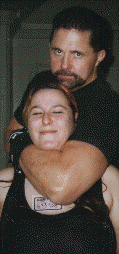 Me and Kane Hodder (he's really choking me!!!!)
Kane's Link: http://www.tgrs.com/kane/
Others: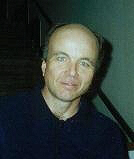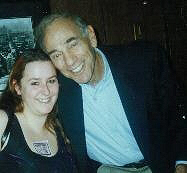 Clint Howard (on the left) was soooo cool, he had us follow him back to his table to sign several things for me (for Raven & my Mother too!) and H.G. Lewis (on right with me) was the sweetest man!