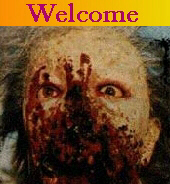 Day of the Dead
This is my favorite of the Romero series, and probably my most favorite zombie movie of all time. It is the darkest of all of them and the effects are amazing. When this movie came out Tom Savini became my first idol as a child. I used to love sitting in the dark watching this movie all alone. One of my first crushes was on Joe (Rhodes) Pilato, and I had actually used one of those free subscriber ads they used to do in Fangoria magazine to proclaim my love for Joe. Below is a pic of one of the most exciting times of my life, when I met Sarah, Rhodes, and Steele at the 1999 Weekend of horrors. Lori Cardille was even prettier and so sweet, she talked to me for a little while, and Joe Pilato was very charming and Gary Klar was very funny. I will always cherish this moment for as long as I live. And if I could use exclamation points with this font, I would do that too.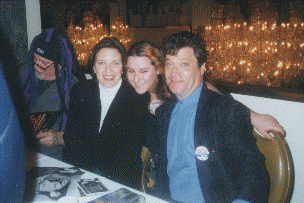 This was taken at the January 1999 Fangoria Weekend of Horrors in NYC, from left is Gary Klar (Steele), Lori Cardille (Sarah), me, and Joe Pilato (Rhodes). This moment was one of the biggest thrills of my life! They were all so sweet and wonderful! It was definitely a dream come true.
Facts:
Directed and Written by George A. Romero
Special effects by Tom Savini
1985
Cast:
Lori Cardille as Sarah *also appeared in Mob Justice, No Pets, and Parole*
Joseph Pilato as Rhodes *also appeared in Wishmaster, Pulp Fiction, The Adventures of Brisco County Jr., and Dawn of the Dead*
Gary Klar as Steele *also appeared in Hackers, Three Men and a Baby, Married to the Mob, and Trading Places*
Terry Alexander as John *also appeared in Conspiracy Theory and The Horror Show*
Jarlath Conroy as McDermott *also appeared in The Elephant Man and Heaven's Gate*
Antone DiLeo as Miguel *also appeared in Only You, and Knightriders*
Richard Liberty as Logan *also in Porky's 2, and The Crazies* he passed away in October of 2000.
Ralph Marerro as Rickles *also in Tales From the Darkside:The Movie* Ralph died November 16, 1991.
John Amplas as Fisher *also appeared in Creepshow, Dawn of the Dead, Knightriders, Martin, Midnight, and Bloodeaters*
Howard Sherman as Bub *also appeared in The Stand, I Come in Peace, Lethal Weapon 2, K-9, and The House on Carroll St.*
Greg Nicoterro as Johnson *also appeared in From Dusk Til Dawn, The Demolitionists, Body Bags, and Intruder*
Taso Stavrakis as Torrez *also appeared in Knightriders and Dawn of the Dead*
Phillip Kellams as Miller *also appeared in Promise Kept: The Oksana Baiul Story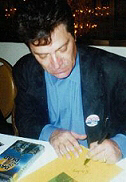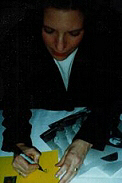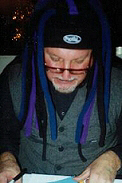 More pics from the FangoCon!!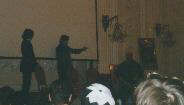 Recreating the "Sit down, lady!" scene.
Links related to Day of the Dead:
Merchandise Links:
You can buy Day of the Dead on VHS new at a discount price by clicking on:
I have it on DVD, but now everyone says it is out of print/stock, but I am sure you can find it used or on Ebay.
Site Links:
First site devoted to Day; excellent site:

Wonderful site and very informative: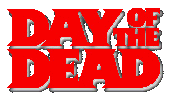 Excellent site on ALL zombie movies: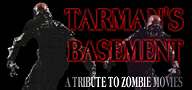 The best site for all of Romero's Deads:

George Romero's official site:

Tom Savini's official site: http://www.savini.com/
Lori Cardille's Official Site: http://members.tripod.com/tamarchive/lori.htm
A fan site for Lori Cardille's father, Bill Cardille:

Internet Movie Data Base: http://us.imdb.com/Title?0088993
Click on the "Welcome" sign below to view and use the full set I created for Day of the Dead!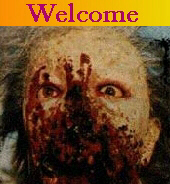 This page dedicated to: Richard Liberty & Ralph Marerro